Now accepting new residents
Jamie's Place currently has space available. To learn more or take a tour, contact us or call (509)-996-4417.

We offer:
Private rooms with bathroom

24/7 licensed and awake caregivers

Home cooked meals

Social activities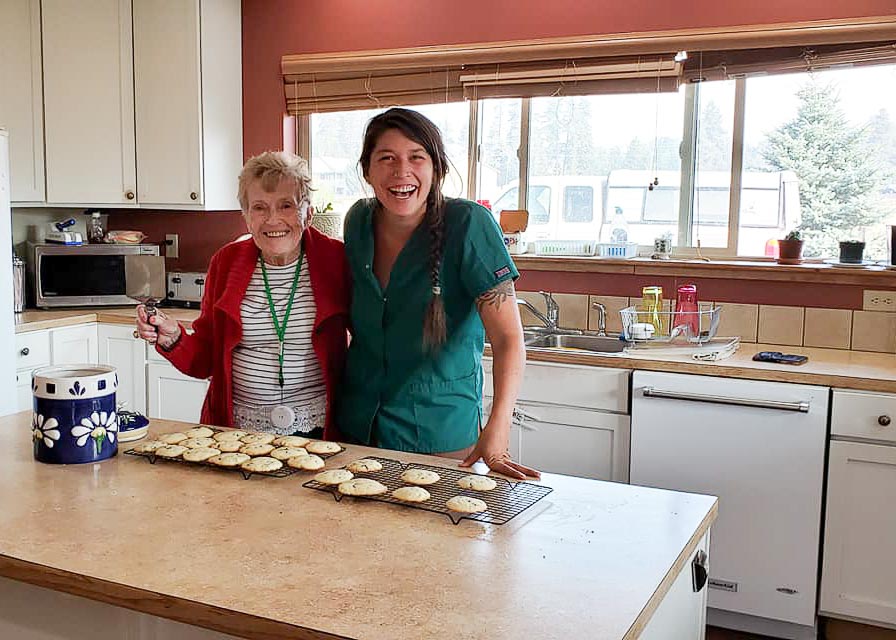 In honoring our aging community members by caring for their needs.
A real home includes good homemade food, friends, staying active, and sharing a smile or a laugh every day.
We all deserve to live in the heart of our community, close to family and friends, through our entire lives.
Everyone who wants to should be able to live at Jamie's Place, regardless of ability to pay.
Bringing young and old together strengthens our community.
The beauty of the Valley continues to inspire us as we age.
Ice cream social on July 9
Over 100 visitors came to Jamie's Place to learn about our services, take tours, meet staff and board members, hang out with our residents, listen to music, add to the garden wall mosaic, and eat delicious ice cream! Special thanks to all who volunteered, promoted, and contributed!
Trusty the horse on KUOW
We're so lucky to have Trusty as our good friend here at Jamie's Place. He comes often to visit. Listen to a profile recorded during one such visit by Methow journalist Ashley Ahearn on KUOW.
Lunch with elders
We have spots open for Lunch with Elders volunteers on Wednesdays at noon and for local musicians to come play for the residents. More information is available at Volunteer Methow: https://www.volunteermethow.org.